Eastport Music Scene offers a comprehensive band instrument and string rental program. Servicing all the school districts in our area, we offer parents and students rental instruments for the entire school year. There are three different pricing tiers depending on the instrument being rented. All terms and conditions along with pricing tiers are listed below. Please contact us or call the store for instrument availability and reservations.
Also, ask about our "JumpStart" teaching program for beginners. We have great teachers that can help give you a "JumpStart" into the school year and put you ahead of all the rest. Grab that first chair right from the start!
Rental Fees: For School Year (10 Months) Does not include Woodwind Mouthpieces or local taxes
Renting a musical instrument for your student couldn't be easier than with us! Contact Eastport Music Scene for availability and reservations! You can reach out via phone or go to contact page and email us with questions.
$150.00 + tax
Clarinet, Flute, Trombone,
Trumpet, Violin, Viola, Bell Set
$145.00 + tax
Baritone, Cello
$200.00 + tax
Alto & Tenor Saxophone,
French Horn, Oboe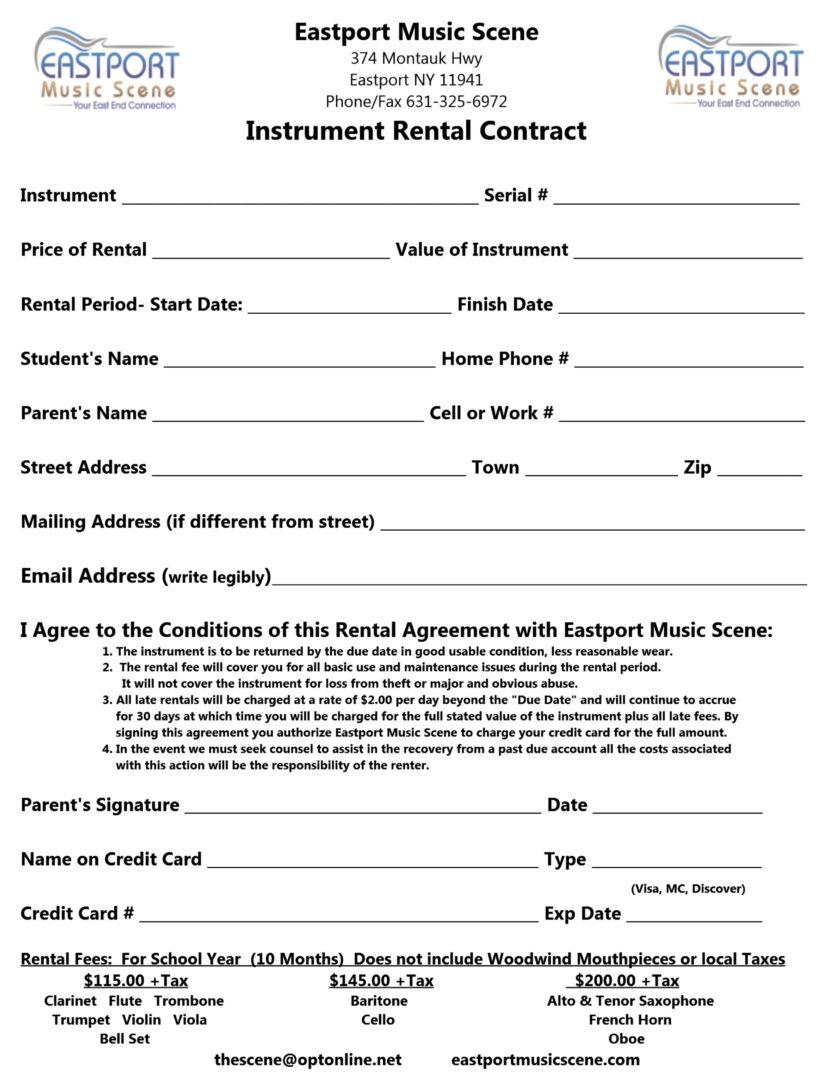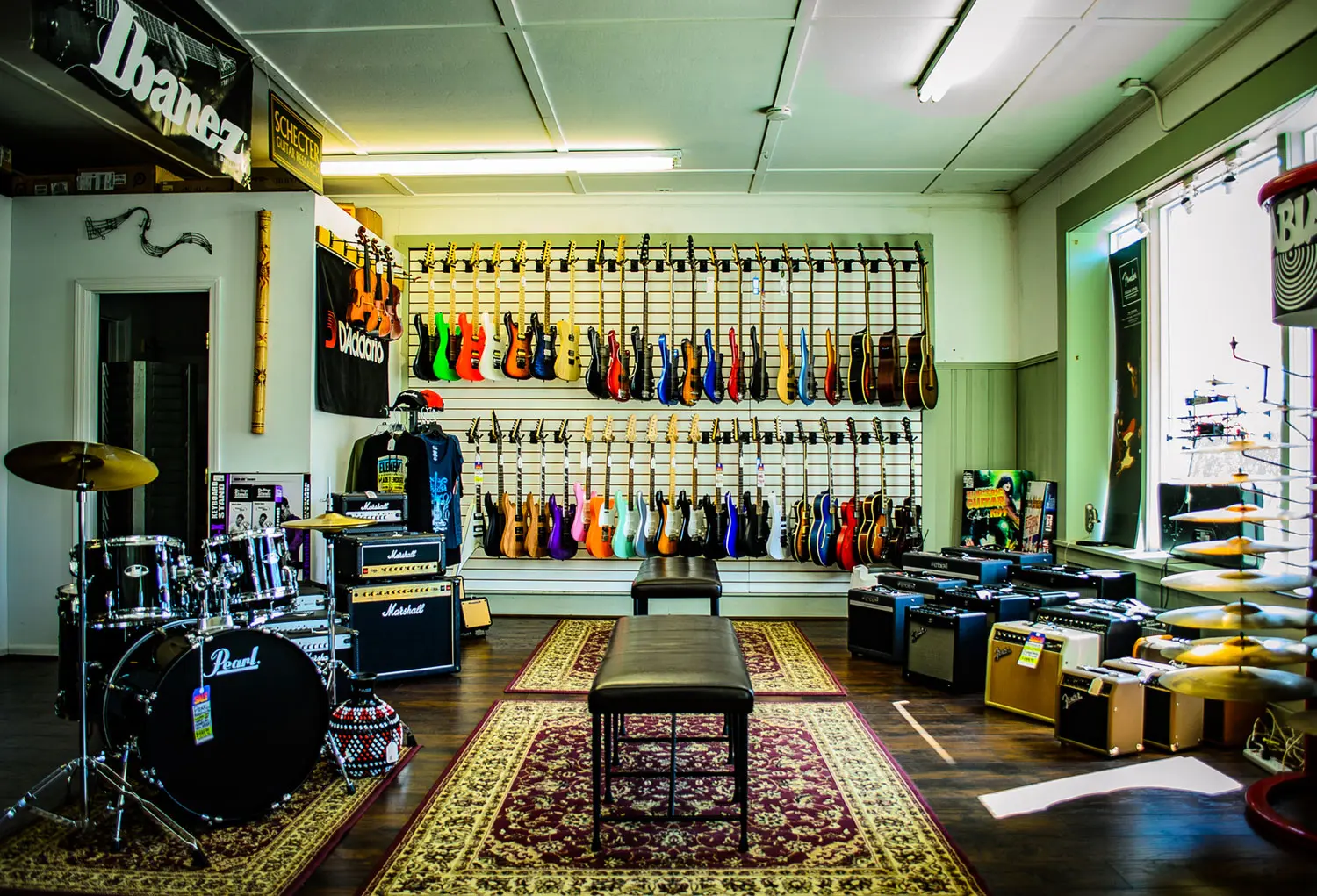 Eastport Music Scene is a full service music store located on the east end of Long Island, in NY. We offer a large assortment of instruments, amplifiers, drums, PA equipment, and accessories. We also have a full music school and a comprehensive rental program. Since 2001, our goal has been to offer a friendly and creative environment where musicians and budding musicians can conduct all music-related business. We work hard every day to continually achieve and improve on our goal.